Staying Safe Online – How to delete your online browsing history
Also see email, social networking and phone safety.
The information on this page has been reproduced with the kind permission of Womens Aid
Warning: if you're worried about someone knowing you have visited this website please read the following safety information.
Please note, the information below is for guidance only and may not completely cover your tracks. If you want to be completely sure of not being tracked online, the safest way would be to access the internet at a local library, an internet cafe, friend's house or at work.
How can an abuser discover your internet activities?
Computer spyware is becoming very easy to purchase and install on home computers. You may think that you are safe to access a home computer, not knowing that what you do is being tracked. Find out more about spyware
Abusers can also look at the history of sites you've visited easily
As a rule, internet browsers will save certain information as you surf the internet. This includes images from websites visited, words entered into search engines and a trail ('history') that reveals the sites you have visited. Below are instructions on how to minimise the chances of someone finding out that you have visited this website.
Warning about deleting cookies and address histories
It's important to state that there is a risk involved in removing data from your computer. For instance, if your partner uses online banking and has a saved password, then if you clear the cookies on your PC, your partner will realise you've done so, because their password will no longer be saved. Also, your partner may notice if the address history on the PC has been cleared, and this may raise suspicion.
How do I work out which browser I'm using?
If you know what browser you are using, then skip to the relevant instructions below. If you do not know the type of browser you are using, click on Help on the toolbar at the top of the browser screen. A drop down menu will appear, the last entry will say About Internet Explorer, About Mozilla Firefox, or something similar. The entry refers to which browser type you are using – you should then refer to the relevant instructions below.
Instructions on how to delete history & cache from your PC:
Internet Explorer 6
(Find your version by selecting Help in the Internet explorer and clicking About Internet Explorer)
Click on the Tools menu and select Internet Options. On the General page, under Temporary Internet Files, click on Delete Cookies and then OK. Click on Delete Files, put a tick in the box labeled Delete all offline content and click OK. Under History, click on Clear History and then OK. Now look at the top of the window and click on the Content tab, select AutoComplete and finally, Clear Forms.
Internet Explorer 7
Click on the Tools menu and select Internet Options. In the General page under Browser History, select the Delete button. Either select and Delete each section: Temporary internet files; Cookies, History; Forms data and Passwords; or select the Delete all… button at the bottom to clear everything
Firefox 1 (NOT /Netscape)
Click on Tools and then Options, then click on Privacy. Click on the Clear button next to History; Saved Form Information; Cookies and Cache.
Firefox 2
Click on Tools and then Options, then click on Privacy. At private data select settings, ensure that all boxes have been selected and then click on Clear Now
Netscape 7
Click on the Edit menu and select Preferences. In the left pane, expand History then in the right area click Clear History. Next, expand Privacy and Security and select Cookies then on the button Manage Stored Cookies and in the new dialog box click Remove All Cookies. Then repeat similar for Forms and the Manage Stored Form Data button and the same for Passwords and the Manage Stored Passwords button. Aditionally, you may Manage Forms, Cookies and Passwords individually from the Tools menu – but not the temporary page Cache files.
Opera
Click on Tools and then Preferences. Click on the Advanced tab and then the History section on the left-hand side. Click the Clear button to the right of Addresses and the Empty Now button to the right of Disk cache. Opera does not have an easy wasy to clear all Cookies.
Safari (often used on Apple Macs, iPads, iPhones)
Resetting Safari clears the history, empties the cache, clears the Downloads window, and removes all cookies. It also removes any saved user names and passwords or other AutoFill data and clears Google/Yahoo search entries. To do this go to the Safari menu at top left hand screen. Choose Reset Safari, and click Reset.
Deleting your browsing history
Internet browsers also keep a record of all the web pages you visit. This is known as a 'history'. To delete history for Internet Explorer and Netscape/Firefox hold down the Ctrl key on the keyboard, then press the H key (Crtl, Alt and H for Opera). Find any entries that say www.womensaid.ie, right click and choose Delete. For Safari, select History at top of the screen and choose "Clear History"
Toolbars
Toolbars such as Google, AOL and Yahoo keep a record of the search words you have typed into the toolbar search box. In order to erase all the search words you have typed in, you will need to check the individual instructions for each type of toolbar. For example, for the Google toolbar all you need to do is click on the Google icon, and choose "Clear Search History". Cuan Saor provides the following services:
Refuge accommodation (short-term crisis accommodation)

24 Hour/365 day Freephone helpline

Support and information (drop-in or by appointment)

Counselling

Outreach to designated clinics in South Tipperary area

Court Accompaniment Service

Aftercare

Training and Awareness-raising

Child and Family Support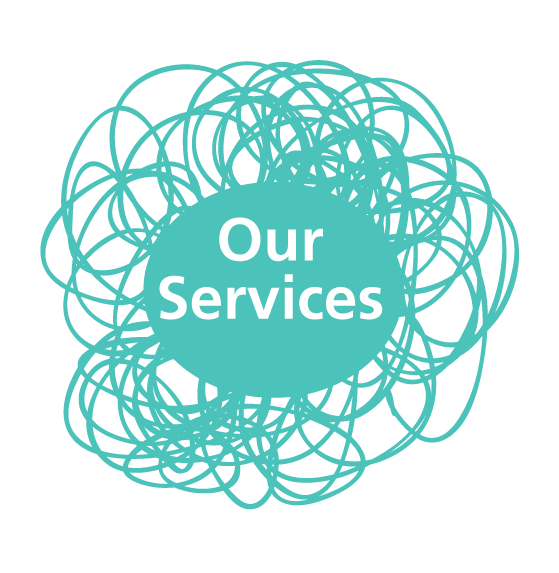 All services are free and confidential.
Simply dial the Freephone helpline 1800 576757 to access the service and a trained member of staff will listen and provide support and information and explain other aspects of services we provide. This service is available 24/7 365 days a year.
Cuan Saor's Vision:


Cuan Saor has a vision of society which respects the human rights of




women and children to live violence free

.
Cuan Saor's Mission:
Cuan Saor's Mission is to support all women and children
who have experienced domestic violence
Cuan Saor Womens Refuge supporting and changing lives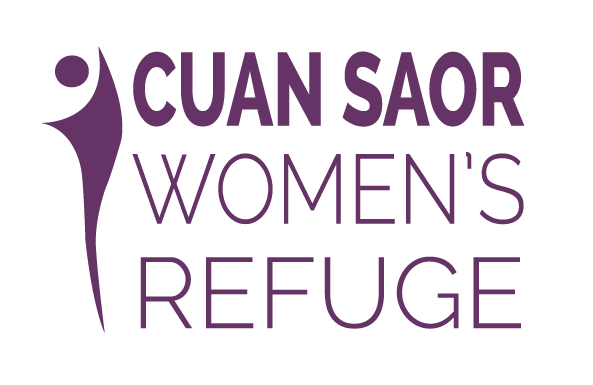 Supporting and
changing lives.
Get in Contact today with Cuan Saor, we have counsellors on hand to talk you through your experience

Don't ever feel Alone
24 Hour Helpline

1800 57 67 57